It has been a couple months since we updated you on all things Northview.  Here are a few sights and sounds from the final weeks of the 2017-18 school year and the first month of summer…
Our engineering students traveled to Wisconsin to compete in a rocketry contest.  One of the groups finished 3rd, good enough to qualify them to go back to the NASA Student Launch Initiative in future years.  Way to go Cats!
The NLL Track and Field Championships yielded several pieces of hardware for our Cats.  On the girls' side, Senior Jenna Kill won the 800, freshman Emma Steingass won the 3200, and the relay team of Meghan Vandenbroek, Emma Steingass, Erin O'Donnell, and Jenna Kill won the 4 x 800.  For the gentlemen, Dorian Hooker II won the 100, 200, and 400, and Thomas Hosler won the Discus.
At the District Championships, Hooker won the 200 and 400, and Kill won the 800.
Both Jenna and Dorian walked away as champions at Regionals, winning the 800 and 100, respectively.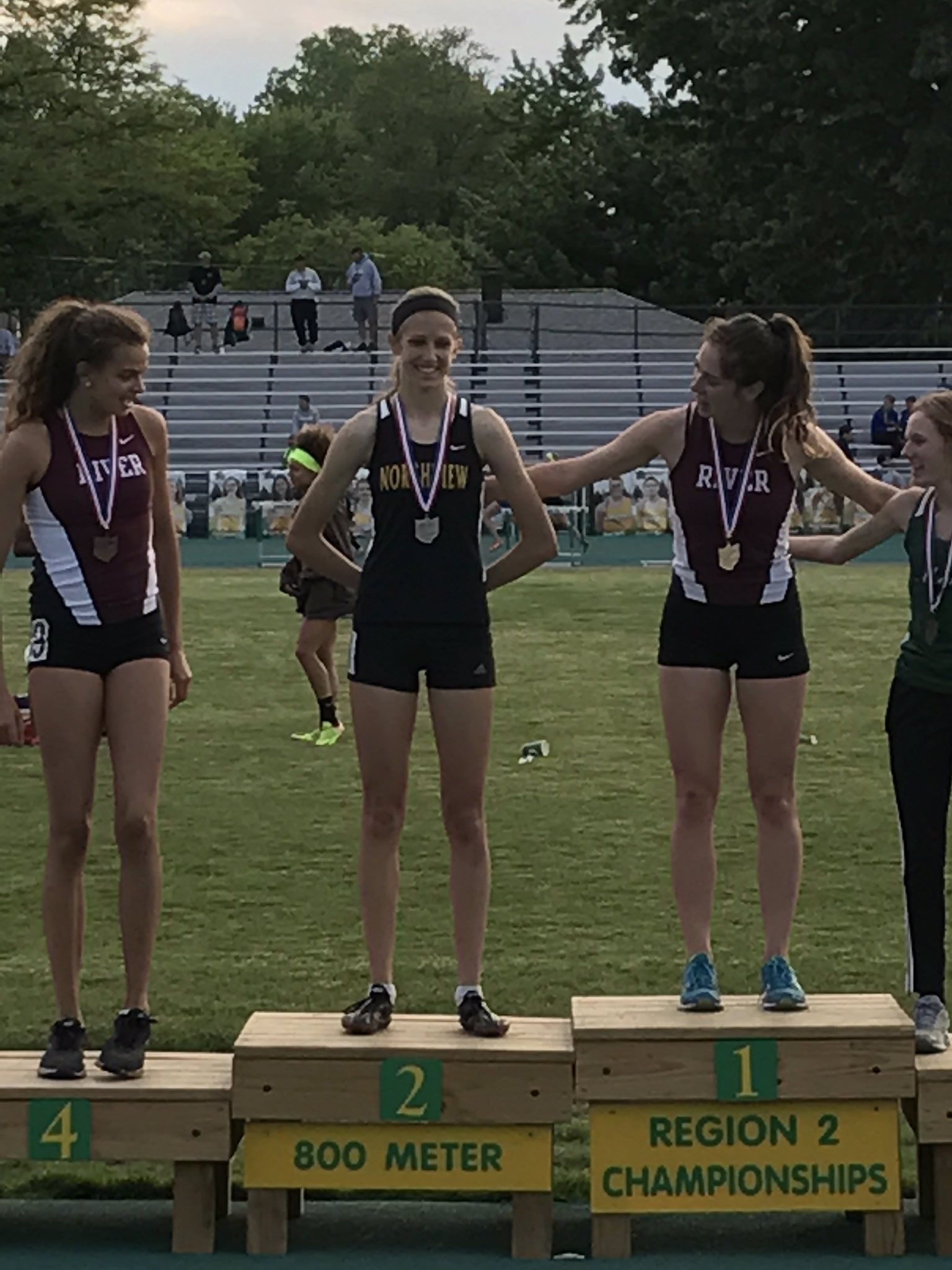 Both completed their accomplished careers on the All-Ohio podium at Jesse Owens Stadium at the Ohio State University after placing at the Track & Field State Championships.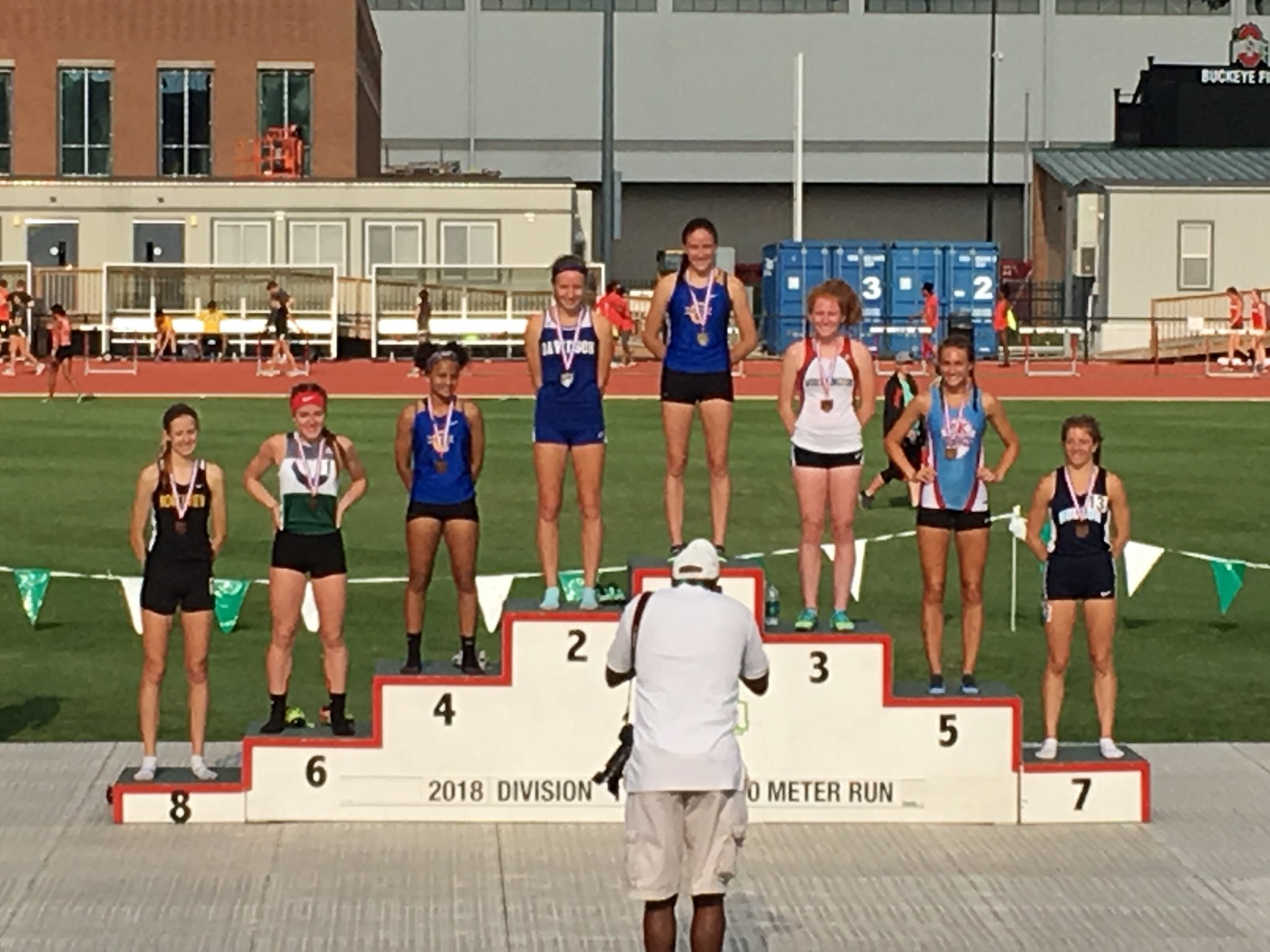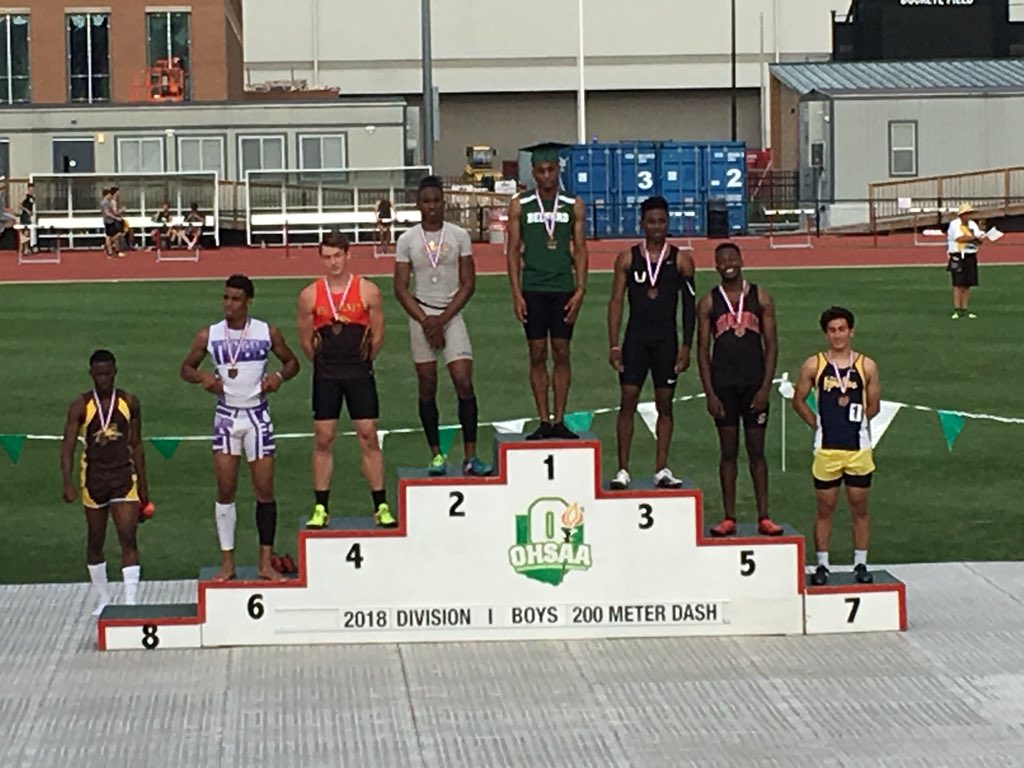 For complete results of the NLL Championships, click here, Districts click here, Regionals here, and States here.
The LadyKats Lacrosse Team won a share of the NLL Championship, splitting with Perrysburg.  This senior group came on strong, with several of them earning all-league honors.  Congratulations to the girls, and Coaches Carter and Nowak!  Highlights against Maumee Valley Country Day here and Southview here.
Our students work hard all year.  Class Olympics is one day they get to let their hair down a bit, and have some fun together.  Students competed with their classmates in more than fifty events, highlighting their athletic, creative, intellectual, and teamwork skills.  They ended with lip sync routines that brought the house down.  Congratulations to the Juniors on their lip sync victory, and the Seniors on their Class Olympics Championship.
Juniors Anish Karnani and Dominic Ciucci made a late-season run in tennis and earned 1st Team All-District Honors.
The Science Olympiad Team won their 4th straight Regional Championship, and earned 7th place at States, medaling in a record six events.
Seniors Dan Draheim and Mitali Dalwalla earned scholarships from the Sylvania Chamber of Commerce…
Seniors Kiran Kodali and David Mulligan had the opportunity to honor Mr. Roth and Mr. Eckhart at the I Make A Difference Breakfast at the Toledo Club…
Sophomores in the Northview Leadership Academy designed and executed a "Mini-Masters" Golf Tournament to raise money and collect food for a local food bank.  They welcomed scores of elementary, junior high, and high school students from across Sylvania for the event at Quarry Ridge, and were able to collect $1,200 to donate to the food bank.
The Northview Boys Lacrosse Team defeated Southview, retaining the coveted Reed Trophy…
Senior Nora Kaushy Gera submitted her scientific research to the Junior Science and Humanities Symposia in Maryland and came home with some hardware…
The final Choir Concert of the Year started with a breathtaking version of Let It Be, and continued to impress all the way through…
Not to be outdone, the final band concert of the year gave the audience some powerful pieces…
Mr. Christy's statistics student developed a theory related to gender equity when it comes to involvement in high school athletics.  They found that we have great opportunities for both young men and women at Northview.  We appreciate their curiosity and examining whether or not we are doing all that we can to offer our boys AND girls a great experience.
The Baseball Team gained momentum down the stretch, defeating crosstown rival Southview.  For video highlights, click here.
A couple more students signed on to be student-athletes at the collegiate level, including Rachel Phalen, who will continue to learn and play volleyball at D-II University of Charleston in West Virginia.
The end of the year meant several rites of passage for our graduating seniors, including Prom, our annual Senior Assembly, and Commencement.  You can see the entire Commencement ceremony here.  Class of 2018: we hope to see you back here soon.  You will be sorely missed.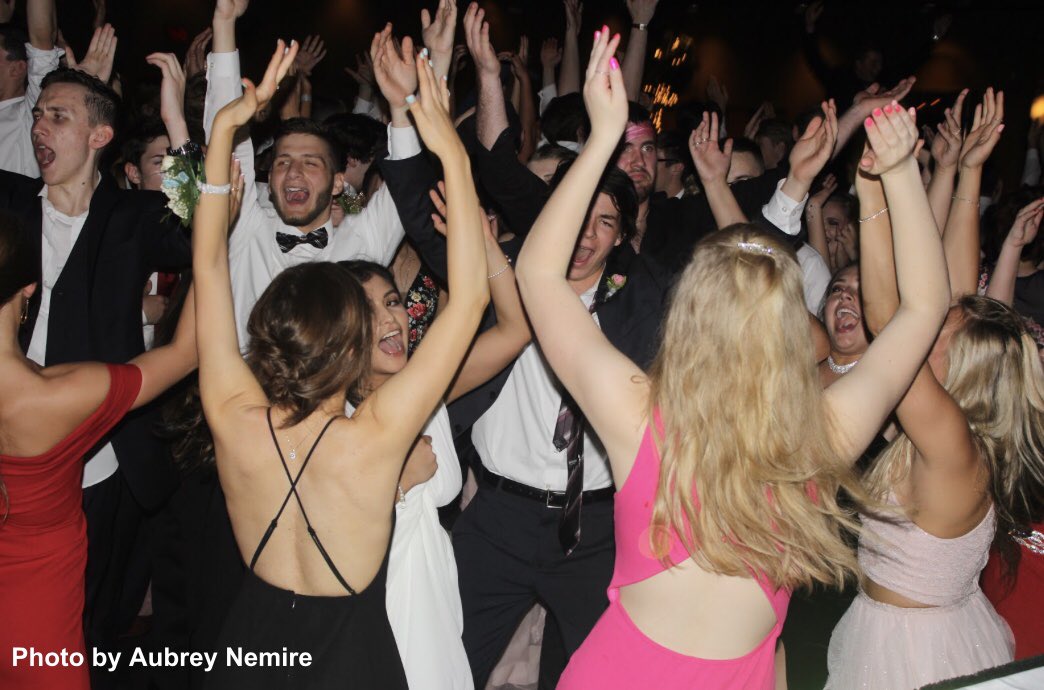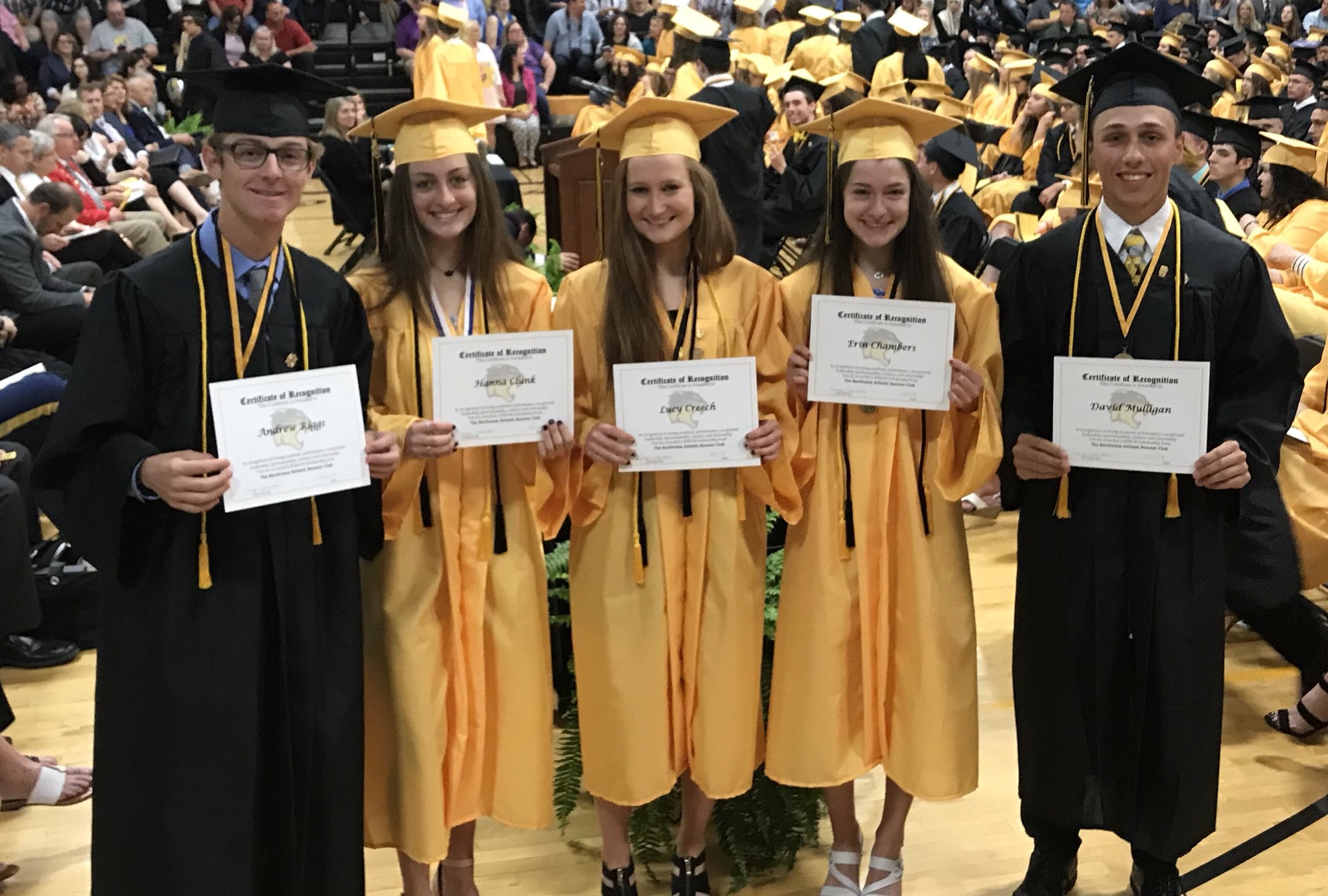 Summer kicked off at Northview with our annual Camp Creatives, giving students a chance to learn for fun, far away from grades or standardized tests.  Here, you can see Mr. Eckhart's campers learning the basics of rocket launching.
Sophomore Ana Pacheco, who earned her black belt,  will be traveling abroad this summer to Argentina, representing the United States in the International Taekwon Do Federation's World Championships.  Safe travels and good luck Ana!
Sophomore Cecile Shreidah competed at the National History Day national competition this summer.  She won second place in her room and she placed in the top 20 of the entire nation.  She also won an award for Outstanding Entry!  Way to go Cecile and a big thank you to her teacher, Mr. Ian Malcolm!
Fifteen Business and Computer Science students from Northview and Southview made it to Nationals in Texas this summer, and eleven of them finished on the podium as top ten in the country in their respective contests!
Several Northview students are sprucing up Plummer Pool, painting a mural.  Thanks to Sophie Muir, Brookelyn Duhamel, and Lindsey Ingle for using your talents to make our community more beautiful.
Coach McDonald hosted his first ever backyard basketball tournament for both current players and alumni, and it looks like the kids had a blast!
Alumna Brooke Robbins followed through with the Brooke's Blankets campaign by delivering toys to the Toledo Children's Hospital this summer thanks to the donations from our student body and broader community.  Who did she run into when she was delivering toys?  Cody, the young man from Liberty Center battling cancer who visited our students at our All School Academic Awards Assembly to thank them for his fleece blanket, and helped present the True Gold Cup to Brooke for her efforts and leadership with the Fleece and Thank You campaign this year.  Life is awe-inspiring when it comes full circle!
Our rising Seniors in the Leadership Academy kicked off their summer by envisioning what they want next year to look like.  They met for our annual Senior Retreat to set a vision for 2018-19, and then set concrete goals to increase the likelihood that their visions will become reality.
A great school starts and ends with its people.  Students ready to learn, teachers who take great pride in the experience they provide kids, and parents who support all of the above behind the scenes.  Northview is a great learning community because it has all of the above.  We want to extend a huge thank you to our parent boosters who donate much time, talent, and treasure to elevate the Northview experience.  Below, you see a few of our involved parents at a thank you gathering hosted and sponsored by Element 112, and our Athletic Boosters at their annual golf outing.  Thank you all!
Summer mailers were sent this week, and have started to arrive at homes.  Soon enough, you will see yard signs all over town welcoming our largest freshmen class in years.  Here are a few more signs that we will be rocking and rolling on Silica Drive again soon…
The Marching Band's uniforms are dry-cleaned and ready for pick up…
The drumline crew is back at it, working to perfect their craft before those Friday night lights are switched on this fall…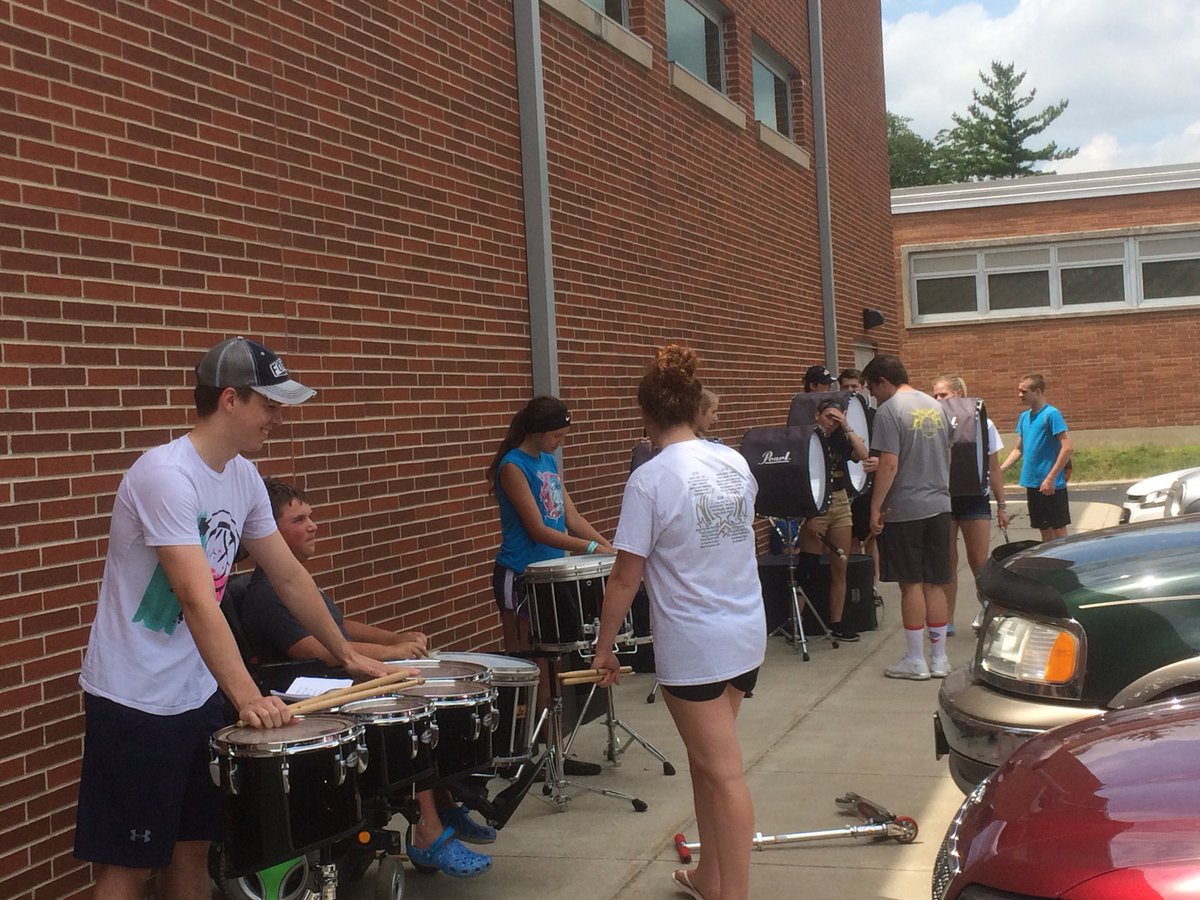 We will finish with a couple Northview alumni stories you may have missed if you were on vacation when the stories ran this summer.  First, for an update on Eamonn Reynolds's quick rise in the Detroit Lions organization, and the details of his belief that his time with the Northview Hockey Team and in Ms. Huey's and Mrs. Blue's classes helped his ascent, click here.
University of Toledo runner Janelle Noe has continued her stunning comeback, making her way to the NCAA National Championships in the 1500m run this season.  For a full article in Runner's World on her story, click here.